Anaheim, California 2001

Anaheim, California January 10, 2001. This was the first Southern California LOD get together at the Radisson Anaheim Maingate Hotel bar. Members Mike Meierle, Don Koleff, Alexander Sosiak and future member Ron Powell had drinks and shared stories about their Mark VIII's.

Donna Abramson was to join us but could not make on account of the stormy weather. She actallly was on her way and was forced to turn back because traffic secondary to accidents.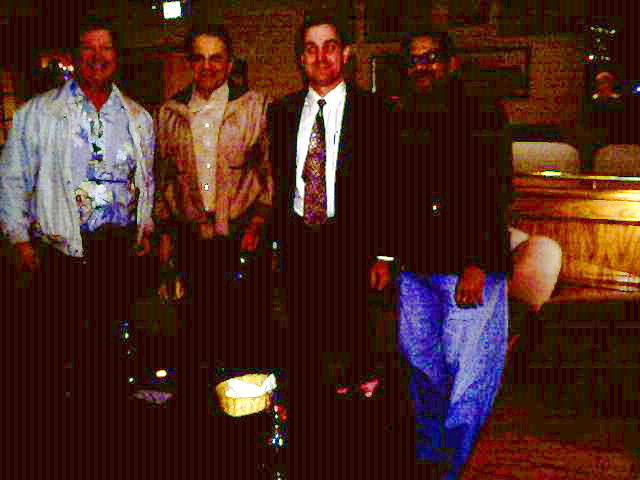 Mike Meierle, Don Koleff, Alexander Sosiak and Ron Powell