Mark VIII Club

The Eastern Regional meet of the Lincoln & Continental Owner's Club was held September 15-19, 1999 at the Nevele Grande at Ellenville, New York. Hurricane Floyd put a damper on events on Thursday, but from Friday onward is was beautiful weather. I met Roger O'Connor there who knew me from the Mark VIII board. Roger has a Toreador Red 1997 LSC Special Edition. The badges on the side of the car is the same as on the Mark VII Special Editions. I also had the pleasure of meeting Nick Despirito, Jr. who owns a 1998 Collector's Edition in Pearlescent White with a Prairie Tan interior. The Mark VIII was represented by three cars at the event, but disappointingly no first generation Mark VIII's showed up.

It was a great show with 138 cars representing the Lincoln marque from 1927 to the present.

This is a picture of the Mark VIII's at the event (Nick Despirito, Jr's car front, Roger O'Connor's car middle, Alexander Sosiak's car rear):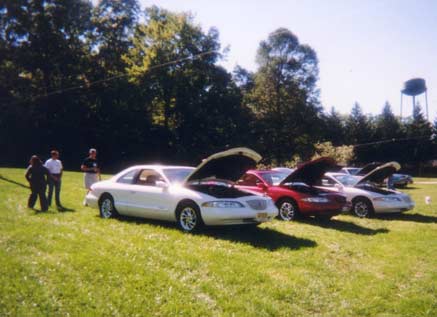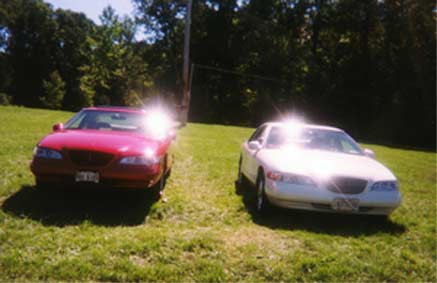 Two of the Mark VIII's at the meet had "BIRD" on their license plates. Roger NO1 BIRD(left) had a late model Thunderbird which he traded when he moved up to the Mark VIII, and Alexander NIFTBIRD(right) has a 1959 Thunderbird.