Toys for Tots Show October 28, 2000

This was the first annual Toys for Tots show hosted by the East Coast Car Association in Middle Village, Queens, New York. Only two LOD members came to the show, but a few other Mark VIII owners came by to say hello. The club website seems to well known from conversations we had with people at the show. We will participate in this event next year. Hopefully our turnout will be better. A 1967 Chevrolet at the show had a flame-thrower setup on it. For more information on cars with exhaust flame-throwers visit Pyrocars.

Our next event will be the Toys for Tots run from Glendale New York to Bayside New York on Sunday November 26, 2000. Visit our Events page for more information.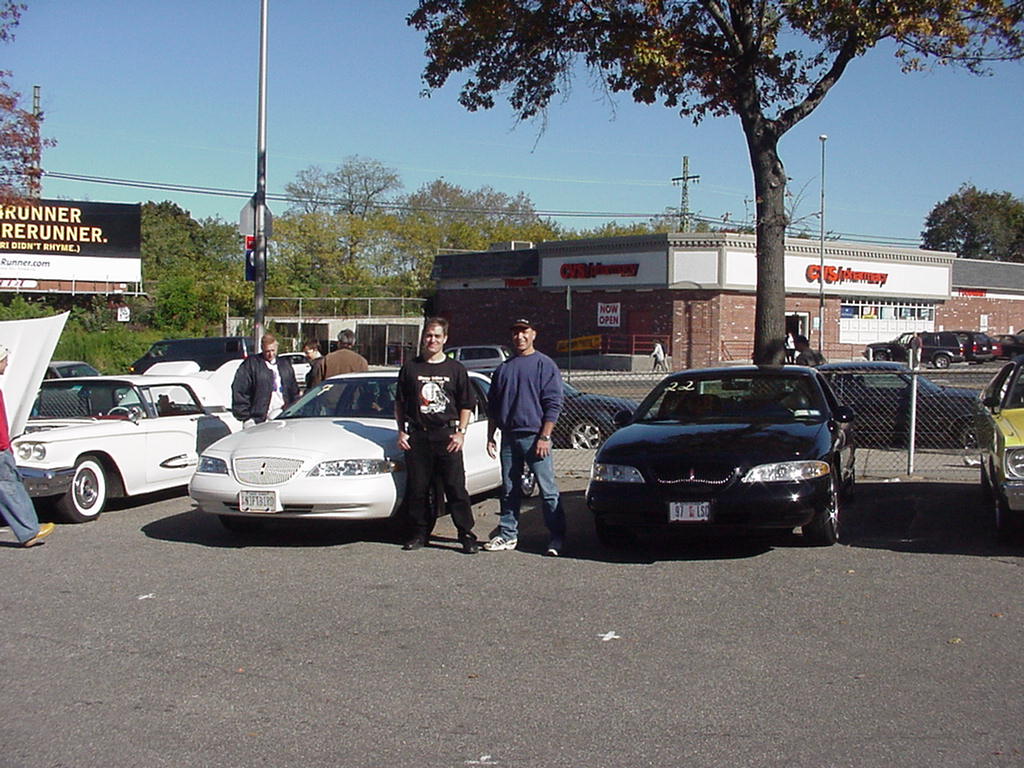 Alexander Sosiak and Dave Barocas at the Toys For Tots show. Alexander's 1998 Collector's Edition is on the left and Dave's 1997 LSC is on the right.