1993 Mail Advertisement

This ad was sent to prospective Mark VIII customers in 1993. It was printed on heavy stock on two sides.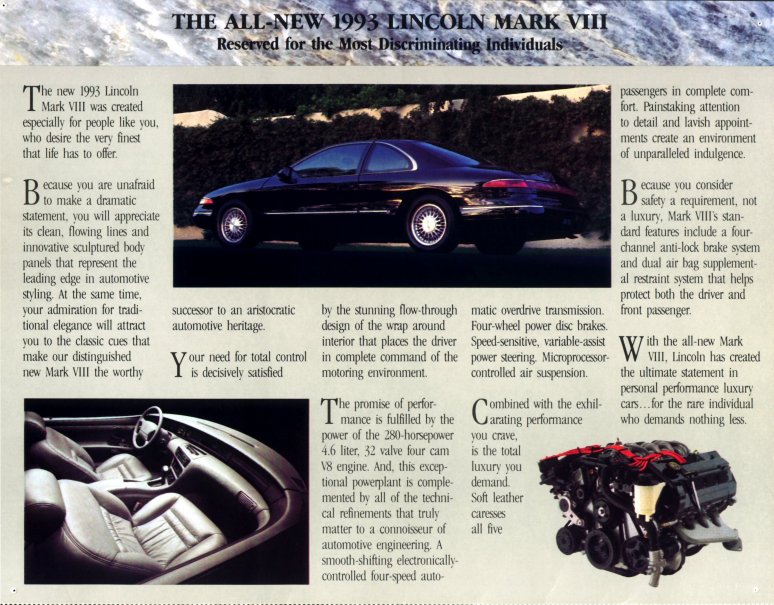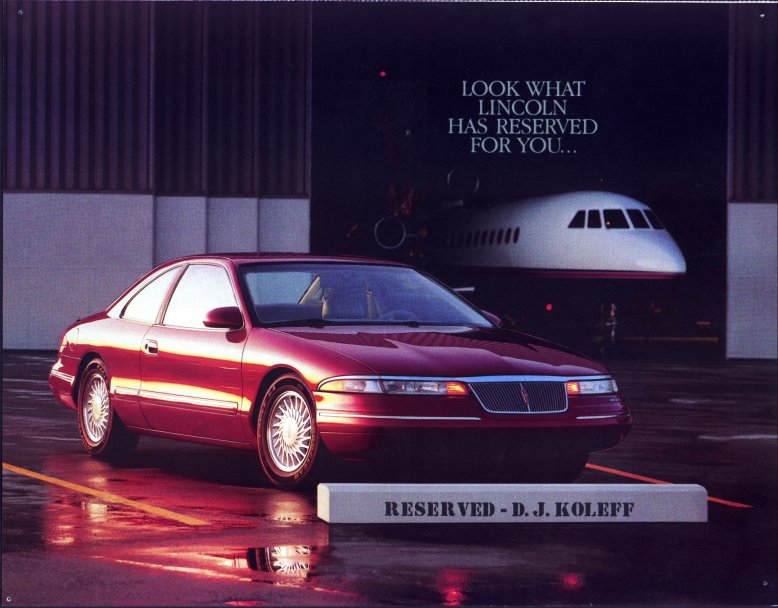 For a picture of this ad without the ad recipient's name click here. You can put your name on this blank ad using your own graphics program such as Paint or PhotoShop. The picture size is large and high resolution, so it take long to download, but make a great background for your computer screen.

This was contributed by club member Don Koleff.