Apparel
This is some Mark VIII apparel that we found. If you have any further information on these pieces, contact us. For Lincolns of Distinction polo shirts and other merchandise click here.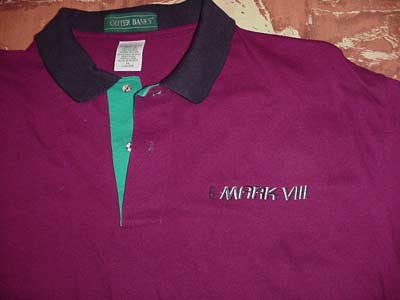 This is a polo shirt with the continental star and Mark VIII logo. This may have been a Ford promotional item.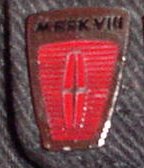 A hat pin bought from a vendor at Carlisle Pennsylvania. This is probably an aftermarket item.