1996 Modified Base Mark VIII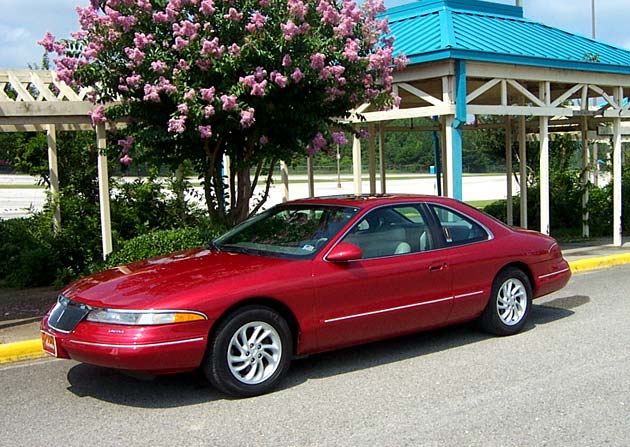 This is LOD member Lee Head, aka Leecon's 1996 Mark VIII. He purchased it from fellow LOD member Norm Wagner. Mods include Custom Hand Hammered Aluminum Air Intake, LMS Cold Air Induction System, 900 CFM MAF, Custom SS Dual Exhaust with Flowmasters, Chip and Steeda Underdrive Pulleys.

---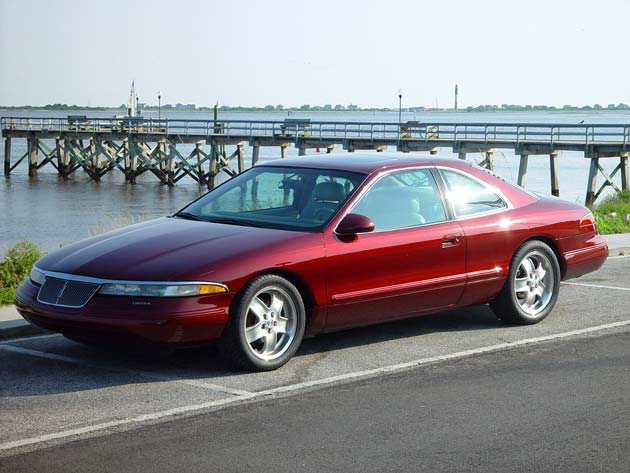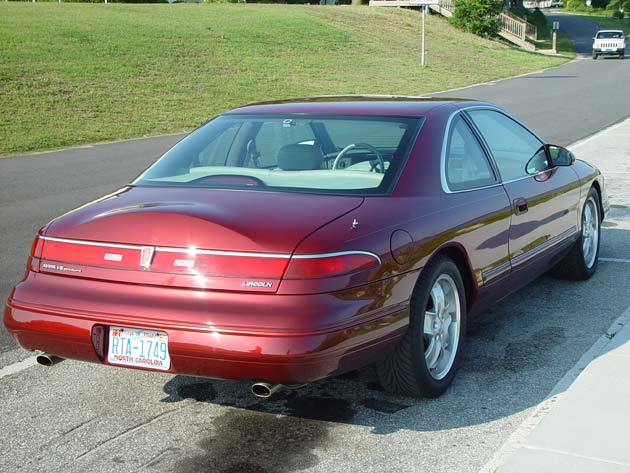 This is Robert Pirnat's beautiful 1996 Diamond Anniversary Mark VIII. It has been modified with Fondmetal 18X8 wheels with Sumitomo 255-45-18 tires, a Cobra 3.73 traction lock differential, Metal matrix driveshaft, Transgo shift kit set to medium, Plasma Booster ignition, and a Reinhart chip.

---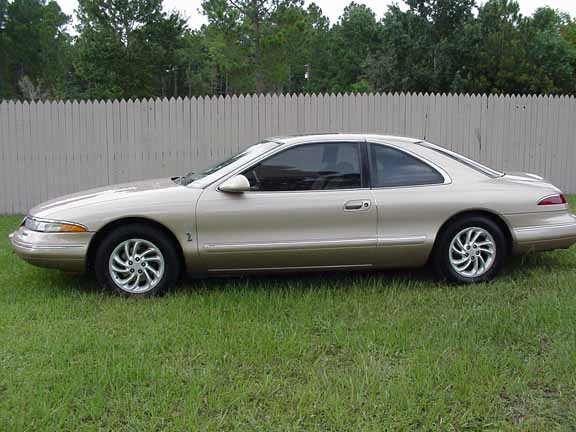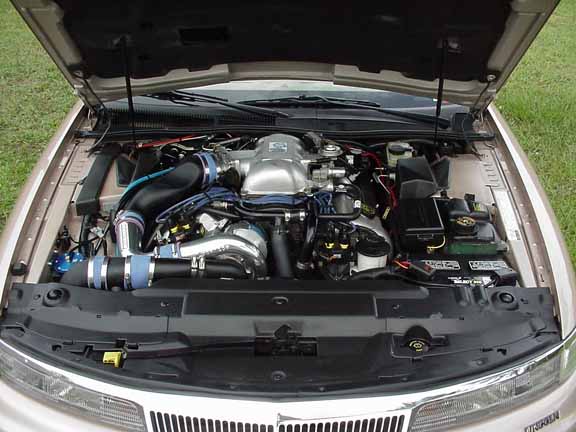 Yes, it is possible! This is Dennis Reinhart's incredible Vortech Supercharged 96 Mark VIII. The car has a 1996 Cobra Mustang complete upper intake manifold with a 1996 Vortech S trim 8lb polished blower for a Cobra. Dennis installed a Cobra Radiator and coolant fan. He converted the car to true dual exhaust by taking out the third unmonitored Cat and resonator. An 8.8 inch limited slip differential with 3:73 gears from a Thunderbird Super Coupe was installed on October 27, 1999. Dennis is planning to take this modified Mark to Gainesville drag strip for a test run. For more pictures of this unique car see Sandbag's site at http://www.geocities.com/Nashville/1732/vormark.html

These were the car's run times at Gainesville on November 10, 1999: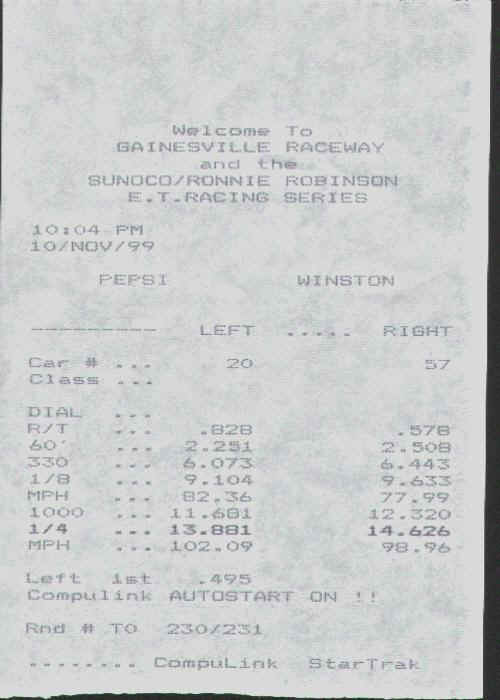 ---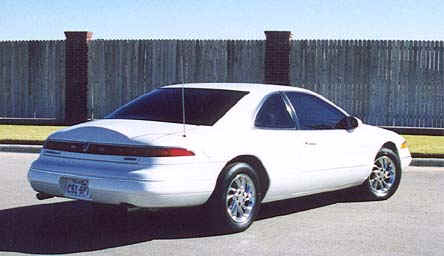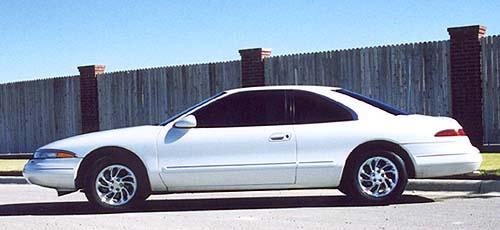 This is Eric "Canuck" Erickson's 96 Mark VIII. The car is his wife, Shannon's daily driver. This 48K mile beauty is equipped with the Touring Package which includes the JBL audio system and traction control. Eric has done the following modifications to the car: The air filter box has six 1" holes cut out in the front and top. The air filter box now holds a K&N filter. The exhaust is now more free-flowing due to the replacement of the third catalytic converter, resonator and stock mufflers with a large Y-pipe attached to the stock exhaust manifolds to the splitter and two 40 series Flowmaster mufflers with the stock tips set out 2" further than stock. The original wheels have been replaced with chromed Mark VIII 10 spoke directional wheels. The windows are tinted to protect Eric and Shannon from the Texas sun.

---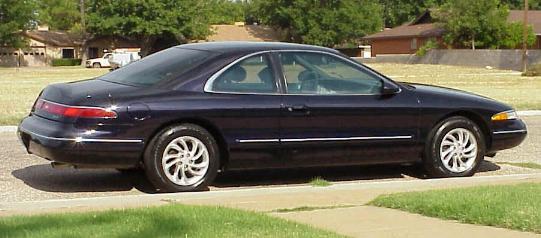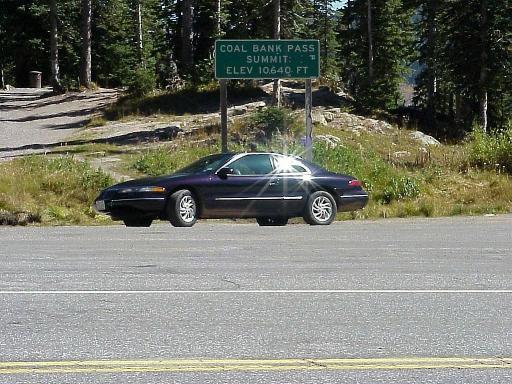 Here's some pictures of John May's 1996 Mark VIII. He bought it July 31, 1999. She has 54,000 miles on it now. So far the only modifications he made to it is the airbox modification. Future plans include the Trans-go shift kit, freeing up the exhaust system and probably a SuperChip. He's not sure what the "official" color is, but he thinks it's called Midnight Black. She looks black at some angles, turning to a very dark purple when the sun hits just right. One of these pictures is from a vacation He took to Durango, Colo. The Mark handled the high mountain air (and the wonderful, twisty roads) like it was built for it.

---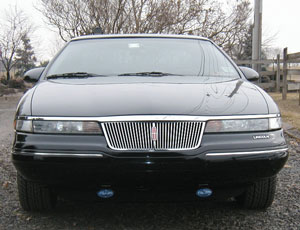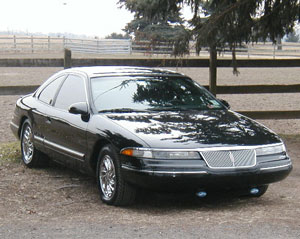 This 1996 Mark VIII belongs to Christo "devicemanager" Ramo, it resides in New Hope, PA and the only modifications that have been done is: Smoke window tint Chrome directionals Custom Stereo - Pioneer 8200, Infinity Kappa's all around, 2 MTX amplifiers, Baz