Howdy fellas and gals.
Most know, (some don't), but I'm neck deep in another complete re-paint/restoration on my Gen1.
Color in a late model Mazda color called Indigo Lights.
I'll try to get this thread caught up on pictures, but these will give you an idea of where it sits right now.
Mike.
Had to re-shoot the 1/4 panels due to some severe solvent pop in the clear-coat that did'nt show up till wet sanding, no big deal.
My buddy and member here (lsc8) flew out for a weeks "vacation" and helped me knock most of the stuff out that was holding me back.
I have the hood ready for paint as I type this, but will have to wait till Saturday morning due to the heat during the day. After the Clear cures, it's up for wetsanding and buffing, the the car will be re-assembled interior wise to get all of these parts out of my house and back where they belong.
Pictures.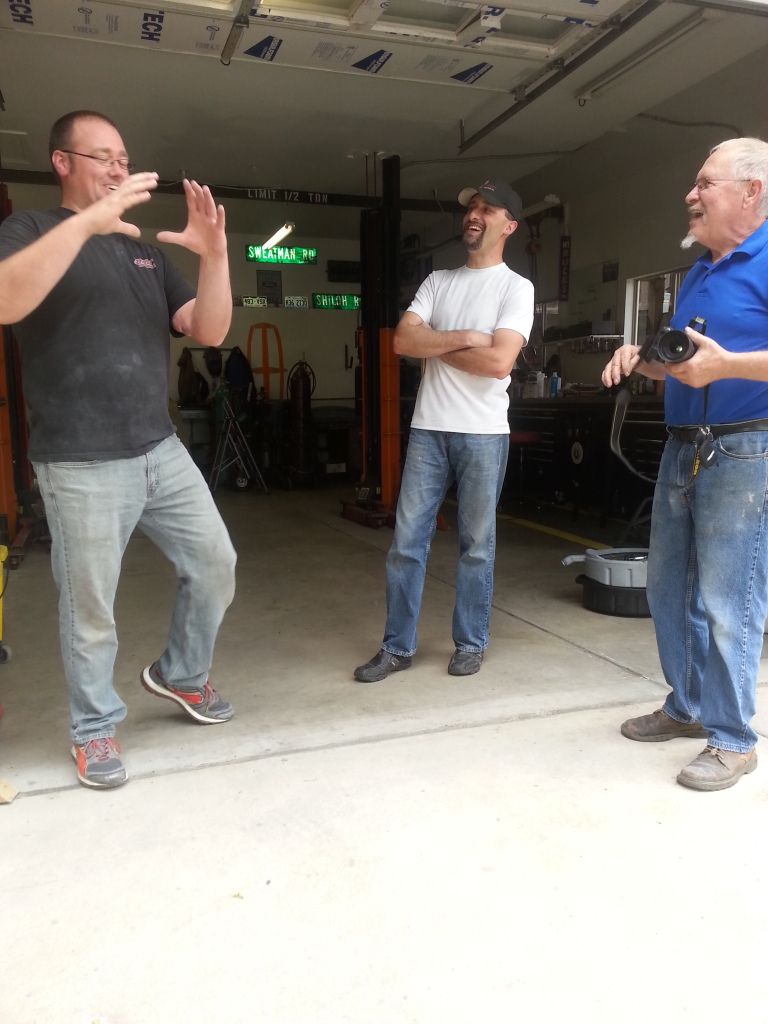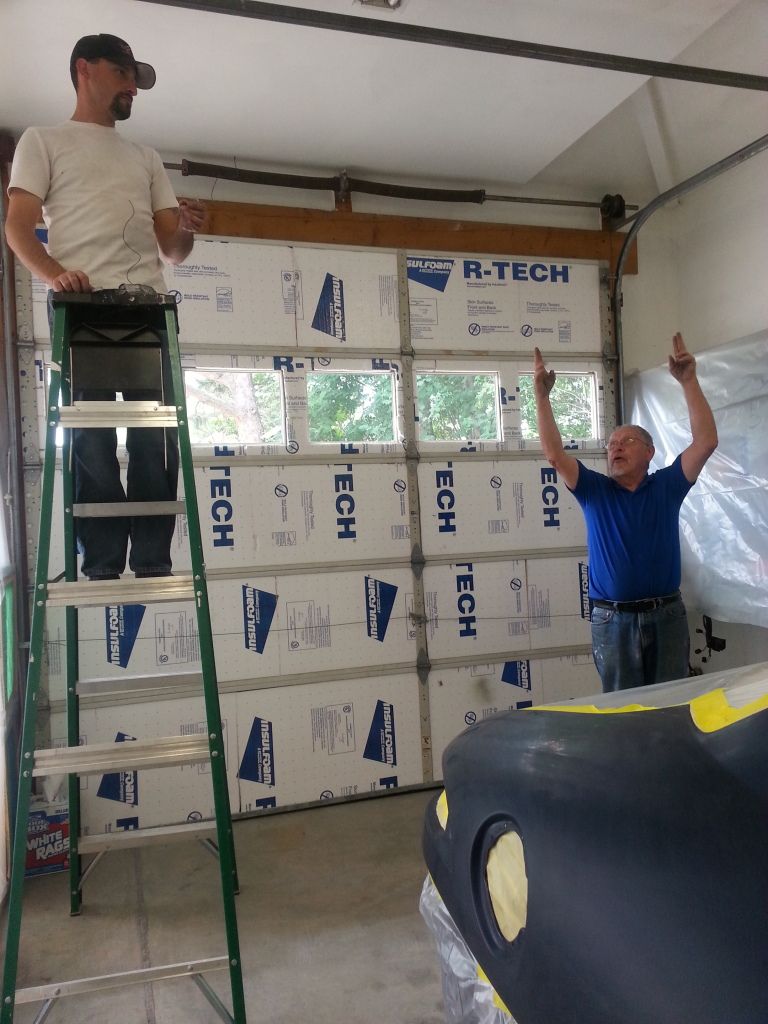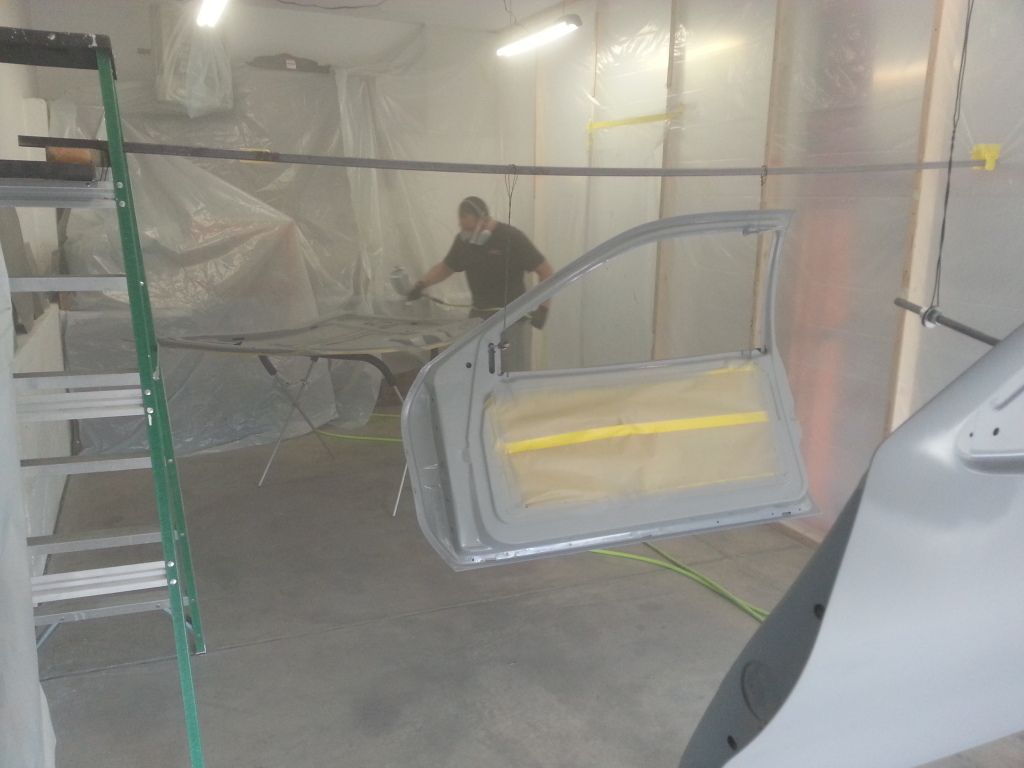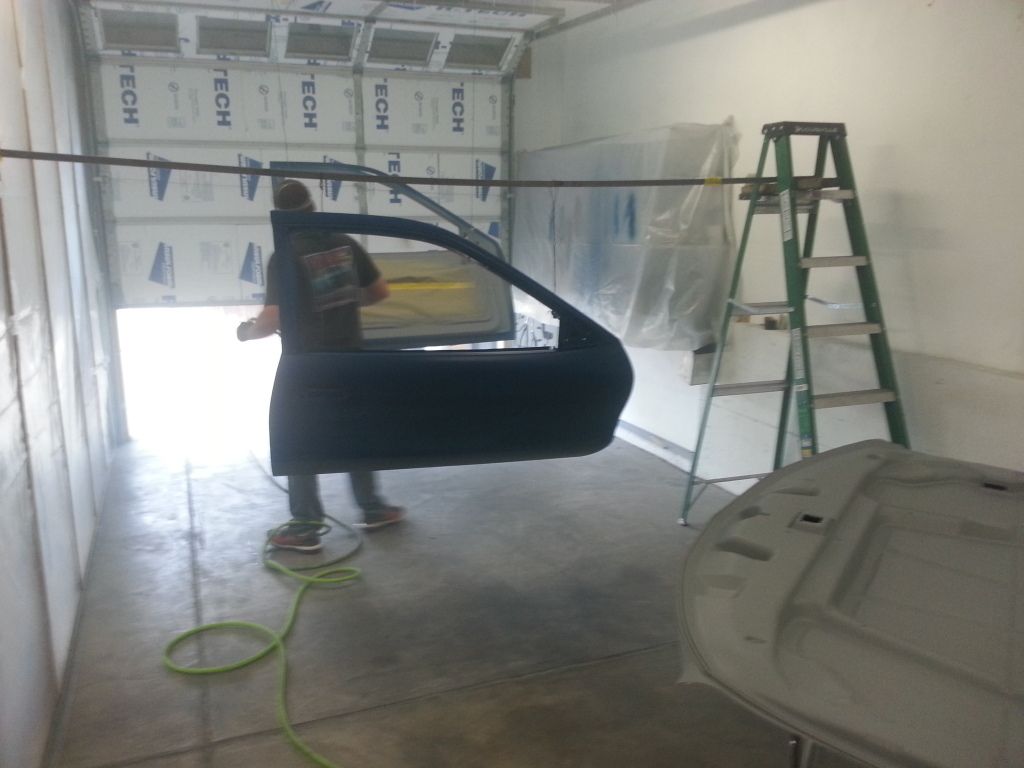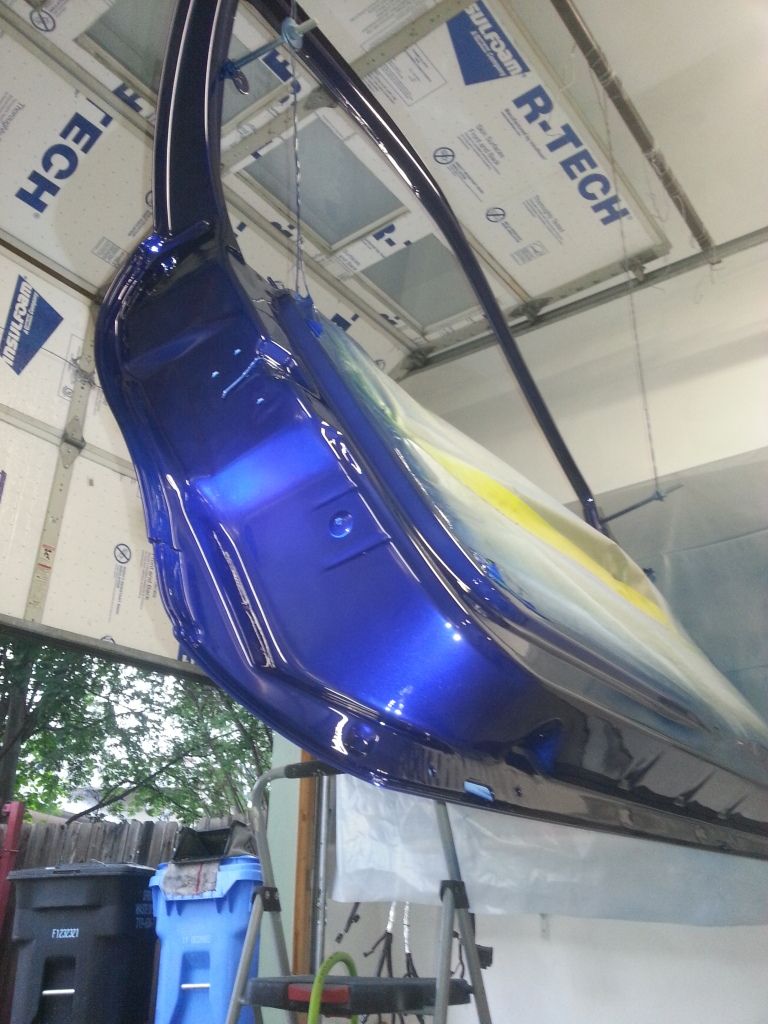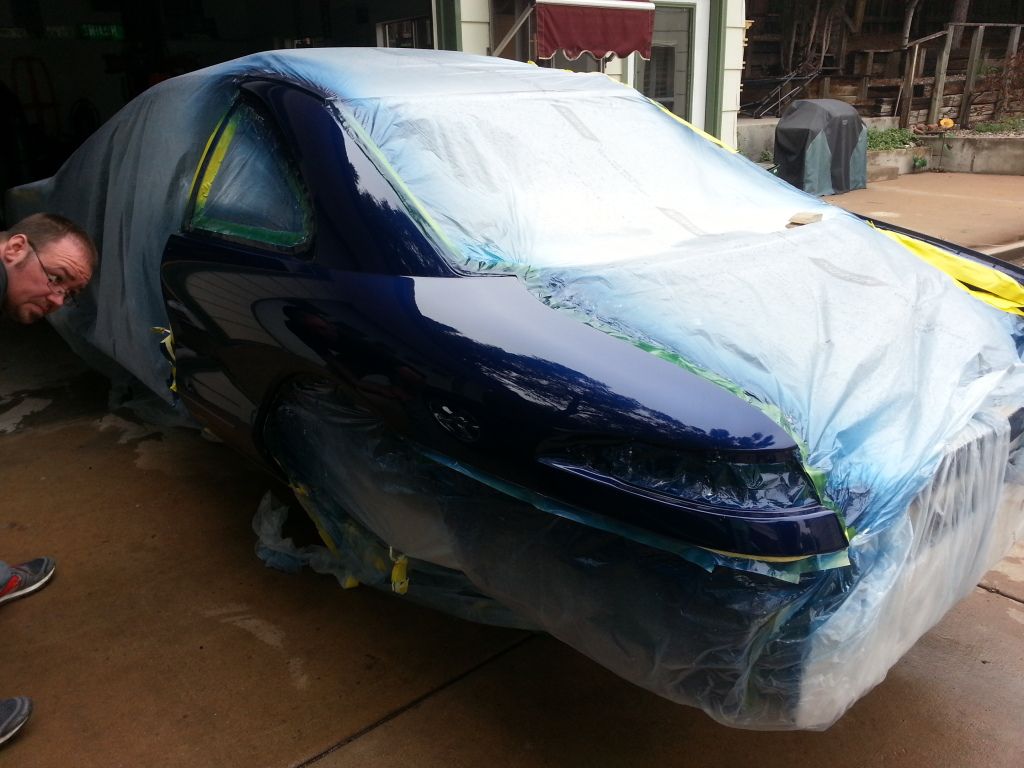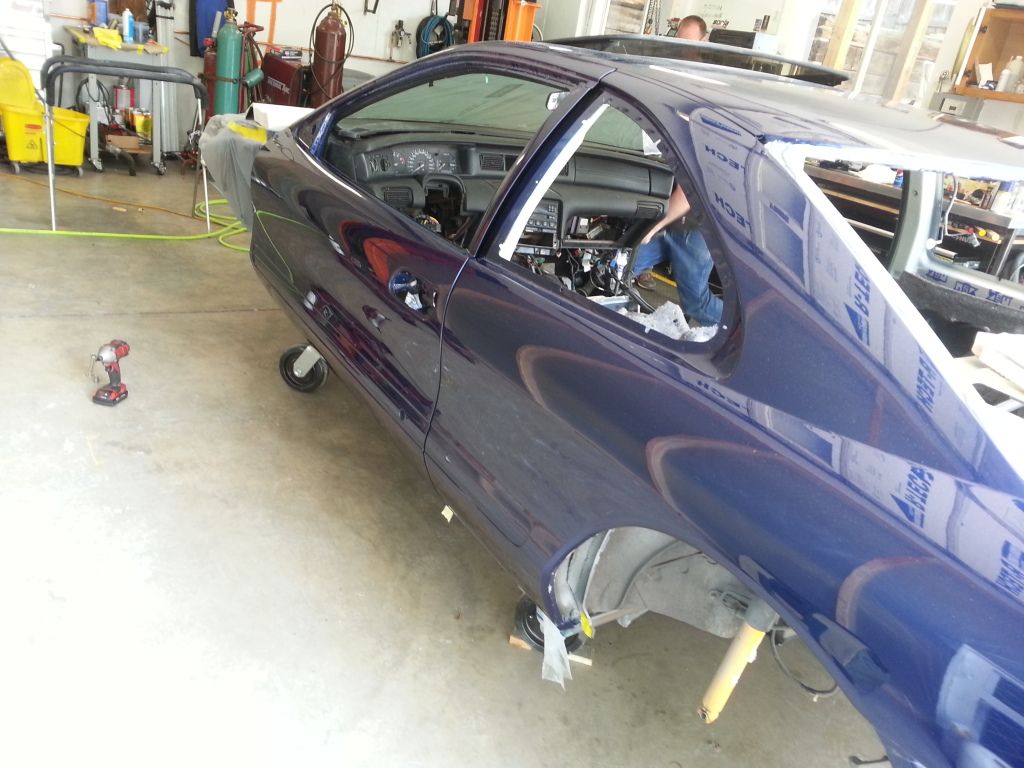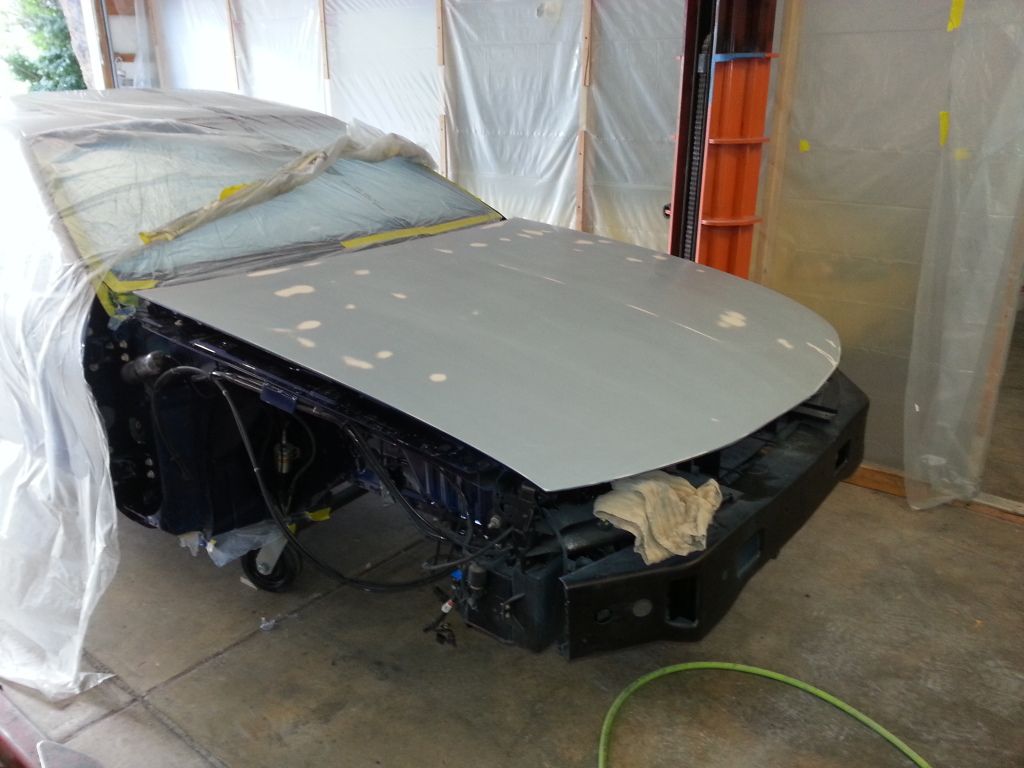 Pardon the mess, but with the thrash last week to make progress on the paint, and the roadtrip to Boscobel, I did'nt have time to clean up proper. My reason for posting this picture is to recognize my beautiful wife Stacie, and her importance to this project. (and my life in general).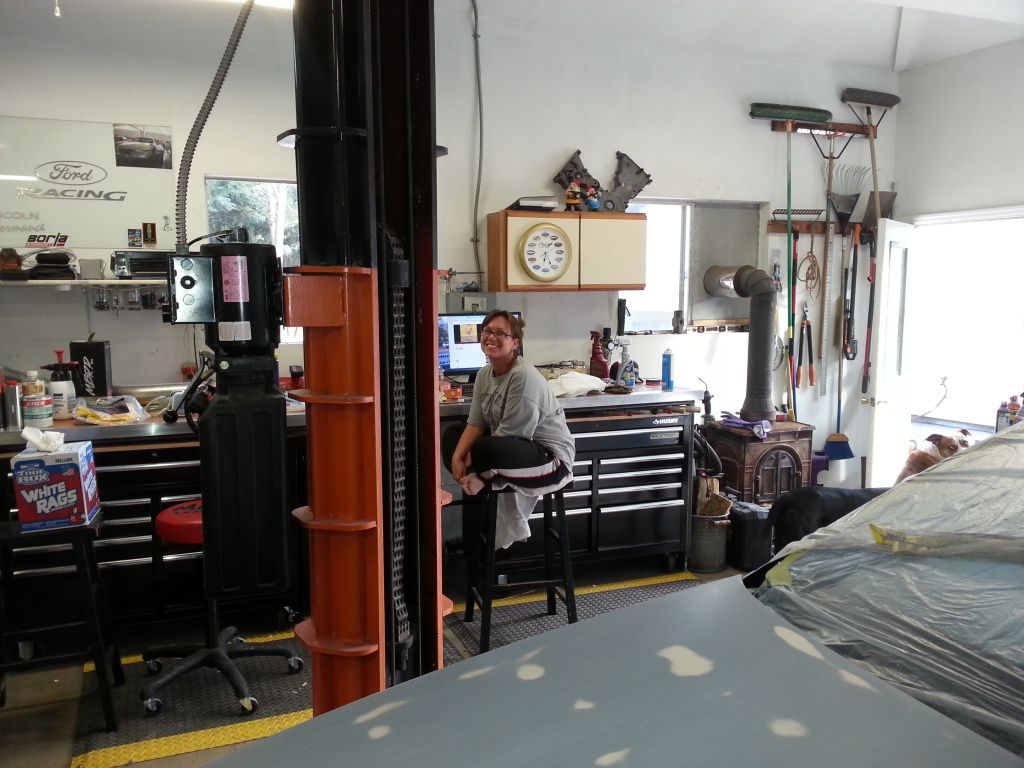 Mike