El Presidente
Staff member
Paid Member
Not much to brag about, but I had an opportunity to finally get to the track on short notice.
It was a rather warm summer day, so it was not the best of times and I had so little preparation, I hadn't prepared well enough to bring my tuning stuff with me so all we got to do was make a few passes and practice.
It started out rather lacking with a 1.952 sixty foot and the 1/4 mile ET was 12.923 @ 107.11. We followed that with a 12.815 @ 108.98. The trap speeds were encouraging.
Then we stalled a little higher on the converter trying to get a better sixty foot time and eeked out a 1.900 sixty foot and was awarded with a 12.730 @ 109.17 time slip. After a couple more passes running 12.7's we hauled in a 12.701 @ 108.93 with a 1.858 sixty foot time. Someone told me there was a 12.6 in it, but I didn't necessarily believe it.
Until...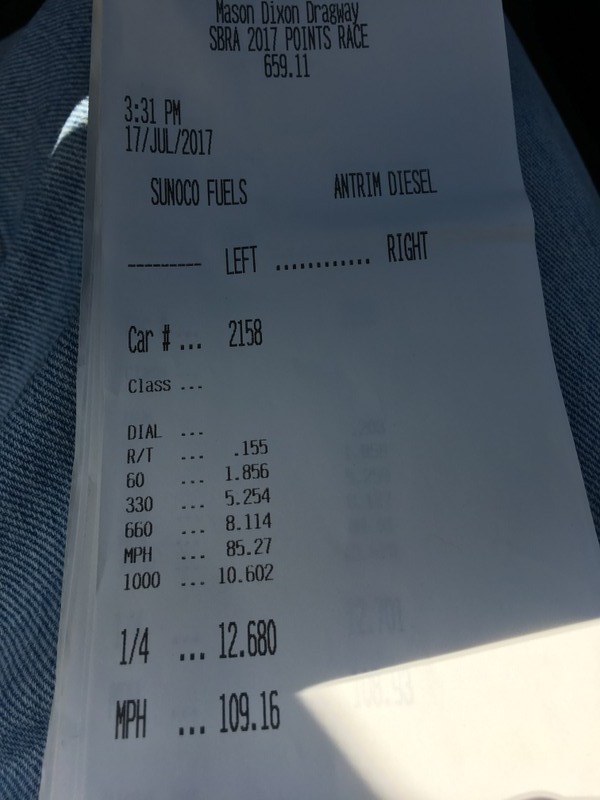 Density altitude was over 2,500', so I wasn't complaining with those numbers. :wink: